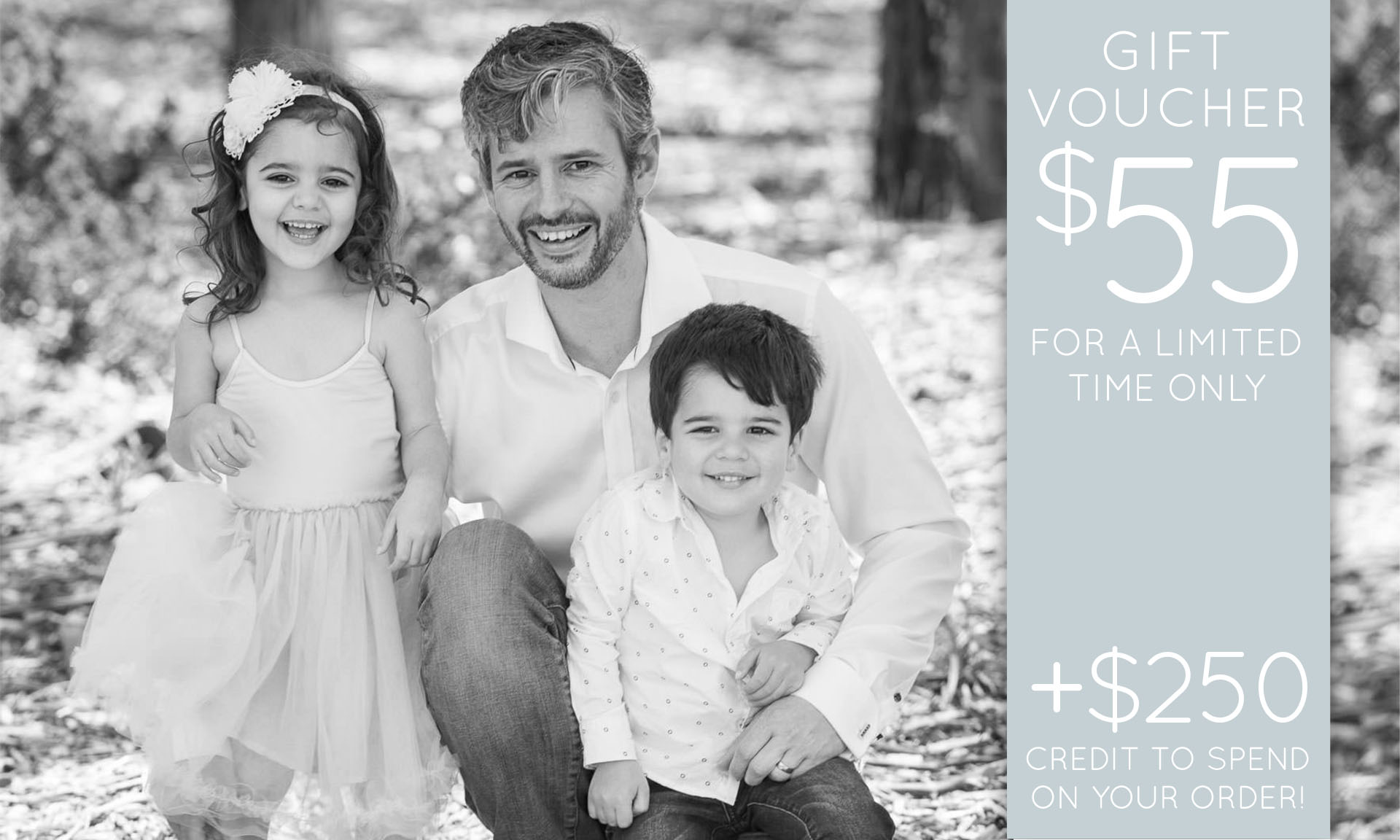 Father's Day is right around the corner and if you're still umming and ahhing over the perfect gift to show dad some love, here's an idea – Ditch the socks and jocks, we've got you covered!
Gift dad a family portrait this year!
Until Friday, SEPTEMBER 4, we are offering
our $400 Gift Vouchers for only $55.
Our gift vouchers are the ideal present that includes a portrait session at a local location, studio or home, plus $250 to spend on photos (total value of $400) a truly unique and personal gift that lasts a lifetime…
Limited vouchers are available. Be one of the first to call us on 0415565261 and take advantage of this great offer. We can arrange it all over the phone for you, OR order online via the form below. What could be easier than that?
Offer will expire at 5 pm, this Friday, September 4 so don't miss out!
Please note, the portrait session is to be scheduled in within 3-month from the date of purchase. So why not take extra advantage of this great offer and capture your family portraits over the spring school holidays, and SAVE!
Limit to one voucher per session. Not to be used in conjunction with any other offer. This offer applies only to the Gift Vouchers purchased before 5 pm, Friday, September 4.
Thank you Don for my amazing photoshoot. The quality of the photos are exceptional and the work and effort he has put in makes these worth every cent.


Rachael Buxton